AFFORDABLE RATES! QUALITY STORAGE!
Why pay more for Self Storage in Amarillo, TX?
South Loop Storage in Amarillo, TX offers affordable solutions for your personal or business storage needs. Our facility at 280 E loop 335 South in Amarillo was designed with your convenience in mind. If you are looking for storage in Amarillo/Canyon we want to earn your business.
Our facility is conveniently located in south Amarillo close to neighborhoods south of the city. It is located off South Loop 335 between Washington and Osage.
We are in the process of building ten 50 x 15 units with 16' ceilings. Fully enclosed, perfect for Large RV or boats. The units will be done in 3 weeks and we are now taking reservations.
Easy access from South Loop 335
24/7 Programmed Keypad Gated Access
Variety of unit sizes so there's one just right for you along with boat and RV parking.
Wide asphalt driveways.
Roof Insulation in ALL Units
Parking in front of your unit for easy loading and unloading.
All units completely within our perimeter fence.
Storage grounds and units well lighted with 24 hour surveillance security cameras
And much, much more.
South Loop Storage also offers competitive rates to make sure you get the most affordable storage solution.
Do not let our low rates fool you. South Loop Storage has state of the art security. Your possessions are our number one priority. Whether you need storage for short term or just need additional space in your home, South Loop Self Storage can meet your needs. We do our best to make your experience easy and pleasant. We are family owned and operated, so you can always expect warm and friendly customer service.
We are your first choice for storage in the Texas Panhandle. Call us today at 806-683-8943 or 806-420-4262 to reserve your unit
NO GIMMICK PRICING OR RISING RATES
2 Month Minimum Lease
Automatic Billing Available
All Major Credit Cards Accepted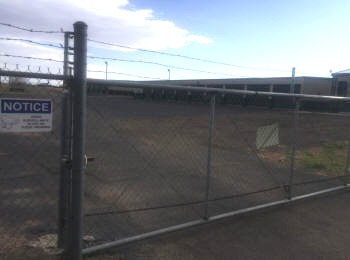 MAIL PAYMENTS TO:
South Loop Storage
PO Box 31208
Amarillo, TX 79120
806-420-4262
Business Hours:
Monday-Saturday from 8:00am to 7:00pm.
After hours and Sunday is by appointment
Location:
280 E Loop 335 South, Amarillo, TX 79118